Tale of a Well-dressed Conman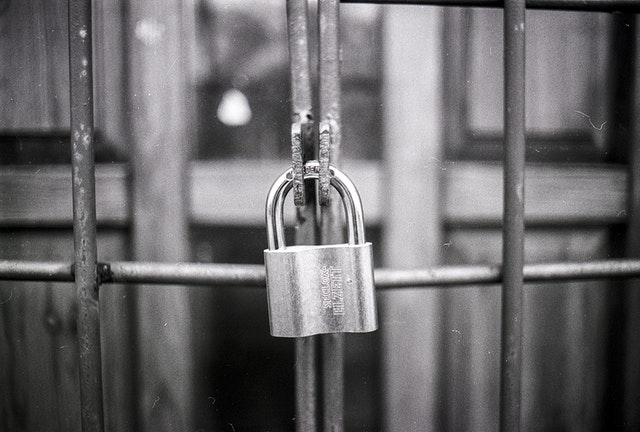 A Normal Busy Day
It was a busy day for me, I was getting a lot of work done. I took a break and stepped out to buy sandwich and juice. This place is a local restaurant mostly for fast rolling snacks and shakes.
The Plot
While I was placing my order, a mid-aged man, probably in his 40s, dressed in neat formals, lets call him Mr Moustache, came rushing to the counter with a phone clung to his ears and said, "Bhai, zara 200 rupaye do na, cab wale ke paas change nahi hai, mera bhai ATM se withdraw karne gaya hai, but line bohot badi hai!", to the guy at the counter, let's call him Mr Cake. At the same time to someone on the call, "Haan bhai, main yaheen hu, de raha hu aapke paise, don't worry." Then again to Mr Cake, "Please, thoda help kardo, meri family yaheen baithi hai!"
Mr Cake: "Aise kaise de du aapko paise? Aisa nahi hota, aise paise nahi de sakte."
Mr Moustache: "Bhai, meri family wo dekho wahaan baithi hai. Main kahaan bhag raha hu." (He also looked at me and customers around me while saying so)
Mr Cake: "Mujhe kaise pata wo aapki family hai?"
Mr Moustache: "Bhai main chor lagta hu kya? ATM ke line mein hai mera bhai, don't worry, family ko chhod ke kahaan jaunga? Abhi 5 mins mein return karta hu."
Mr Moustache to the guy at phone: "Haan, bhai thoda sabar karo, de raha hu aapko paise."
Mr Cake: "Theek hai."

Mr Cake handed over the 200 bucks to him and he walked out, and while stepping out of the stairs, he waved hand at Mr Cake assuring he is just coming back.
Plight of the faith Flight
Mr Moustache conned Mr Cake and never returned. I was waiting for my food and was an eye witness to this entire episode. Mr Cake was waiting in hope but he understood what happened.
My order was ready and I took it back. Couple days later when I returned back I asked if the guy came back that day. Mr Cake said, he didn't come. He was upset and said, how can someone help another fellow in need. How can one trust these days?
Carefully Planned Plot
Mr Moustache, chose a busy restaurant which was close to an ATM. Pretended to be on call with the cab driver, creating a sense of emergency. He deliberately chose Rs 200 as many won't think much as the amount is not that big. Involved the bystanders, made eye contact with them and involved them in the conversation. Even though no one really responded to Mr Moustache's question "Do I look like a thief?", he did involve them. He was controlling the intuitive proposition for Mr Cake, by creating an engaging atmosphere.
To help or not to help.
I understand that compassion plays a very important role in helping and an encounter like this can completely shatter someone's perspective for life. I know Mr Cake will never trust anyone now or probably will not help. Different people may have different take on this, and also have their own "should have, would have" theories, but, everything happened in the matter of 3 mins. Reacting in the moment, is an entirely different thing.
The times have changed and a good judge of character is an important skill to have today. Don't let anyone take away your compassion but at the same time protect yourself from vulnerabilities like these.
Takeaways
Appearances can be deceptive.