Amazing advantages of joining LinkedIn at an early age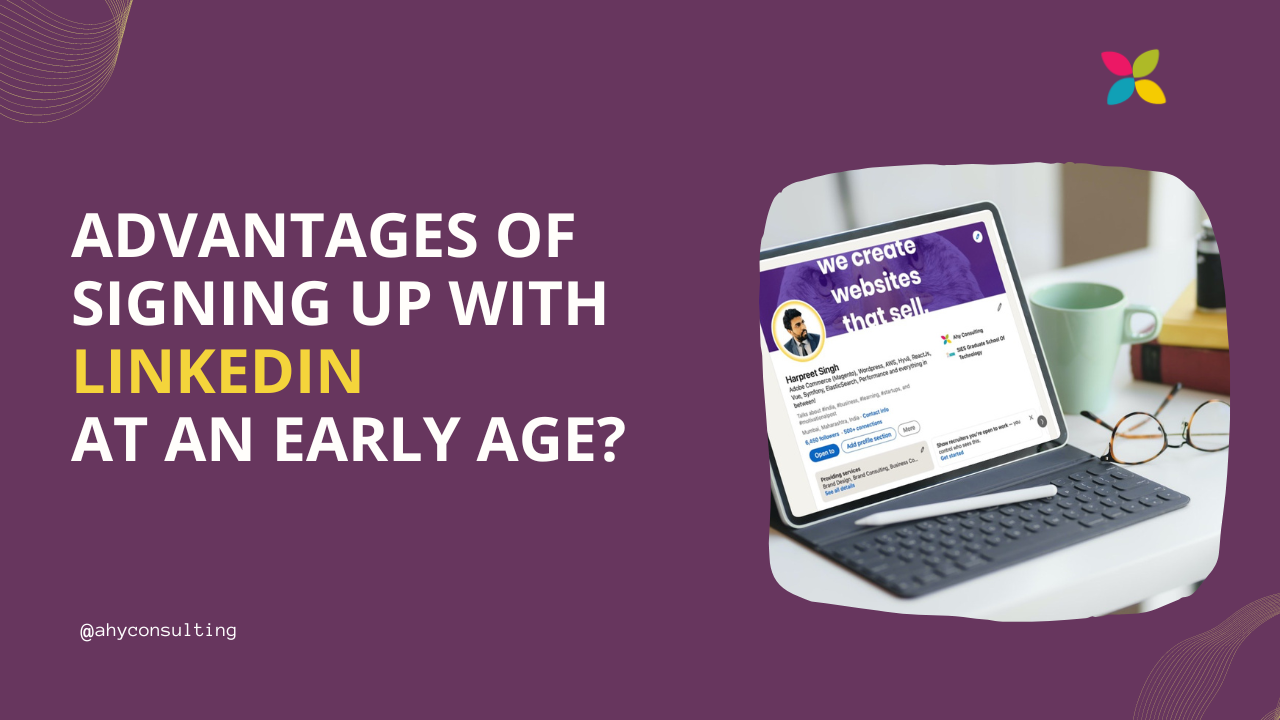 LinkedIn as a networking platform needs no introduction and using it the right way can open several opportunities for you. But do you know joining linkedIn even before starting your professional journey has many advantages.
There are several potential benefits to signing up for LinkedIn at an early age:
01. Networking:
LinkedIn is a professional networking site that allows you to connect with other professionals in your industry or field. By building your network early on, you can begin to establish relationships with professionals who may be able to offer advice, mentorship, or even job opportunities down the road.
02. Professional development:
LinkedIn offers a variety of resources for professional development, including articles, webinars, and online courses. By signing up for LinkedIn early, you can take advantage of these resources to learn new skills and knowledge that can help you in your career.
03. Job search:
LinkedIn is often used by employers to search for and recruit job candidates. By creating a LinkedIn profile, you can make it easier for potential employers to find you and learn more about your experience and skills.
04. Personal branding:
LinkedIn allows you to create a professional online presence and showcase your work, education, and achievements. By building your LinkedIn profile at an early age, you can begin to establish yourself as a professional in your field and set the stage for your future career.
Important Note:
According to LinkedIn's terms of service, you must be at least 13 years old to create a LinkedIn account. If you are between the ages of 13 and 18, you must have your parent or legal guardian's consent to create an account. If you are under 13 years old, you are not allowed to create a LinkedIn account.
Feel free to reach out to me if you need help with your project, using this link.
Cheers!