Don't Do this at Work, Employers don't deserve this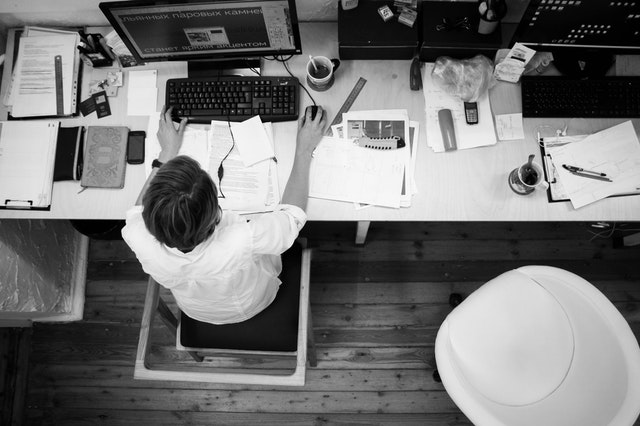 I received a call from this guy asking if we have openings, I had my team attend him immediately and schedule the qualifying assessment. He was informed about the assessment and was given as much time he needs to prepare and get back to us when ready.
After a week he confirmed and took the test, but was not able to clear. As a standard protocol, he was informed accordingly.
Next day he called me again and said he really needs this job. He graduated 2 years ago, and had to take up a job in BPO due to financial troubles after his engineering. This job will help him support his family along with his career. He said he needs one chance to prove his worth, I told that the assessment was his opportunity to which he said I assure that you won't regret hiring me.
I was advised otherwise but I wanted to give him another opportunity. We hired him.
After few days we started to notice that he is taking sudden leaves and coming late without informing anyone. His manager asked if there is a reason and he said he was not keeping well and he is getting late because of traffic. We said it is completely fine, but just keep us informed and plan the travel to work with some buffer.
This continued for another two weeks where the manager had to chase him, he was not receiving the calls and did not return them. It was time for the manager to have a stern conversation with him about punctuality and discipline. He was getting late to work by 1-2 hours and on some days by 3 hours.
We sat him down and said this needs to stop, to which his response was, "Ab main mar-mara ke office aau kya?"
His manager was pissed and shocked. He did not respond anything to him. He brought this to my attention.
I spoke with him the same day, and asked about this behaviour and tone. He said, "Sir, you know about Mumbai local trains, it is very risky, will you take my responsibility if something happens to me?" He is the same guy, who pleaded for another opportunity and assured I wouldn't regret. There are many solutions to his problem, but it was not a solution he was looking for. His attitude did not allow him to see answers.
We FIRED HIM, the same day. We do have a remote working processes and in fact we are in favour of distributed team structure. Saves lot of time and energy. But we have zero tolerance for professional misconduct.
We probably will keep repeating ourselves again, I don't think incidents like this will take away our compassion towards people struggling to find right job/career path.
A good amount of my Linkedin network has recruiters. A recruiter spends months and days to facilitate interviews, follow through with communication, keep following up, waits patiently for you to complete your notice period and join, they make sure they clarify all your doubts which you may not be comfortable asking to the authorities directly. And then you bail out on them.
Guys just stop doing this. Please. Respect the effort and time. Respect the trust. Put yourself in their shoes. You are not happy with something? It's alright, have a clear confrontation and an open dialog.
Takeaways
Be Grateful. Stay Humble.